BY Herschel Smith

9 years, 10 months ago
Associated Press photographer David Guttenfelder not only documents the war in Afghanistan with traditional digital cameras, he also used an iPhone camera, carried in his flak jacket pocket, coupled with a Polaroid film filter application to photograph the daily lives of Marines, Afghan soldiers and fellow journalists during the military offensive in Marjah, Afghanistan.
I have long admired Guttenfelder's work, and this scene of fighting holes near Marjah:
Is reminiscent of the scene from other locations in Helmand (about which I have previously written), just in slightly warmer weather.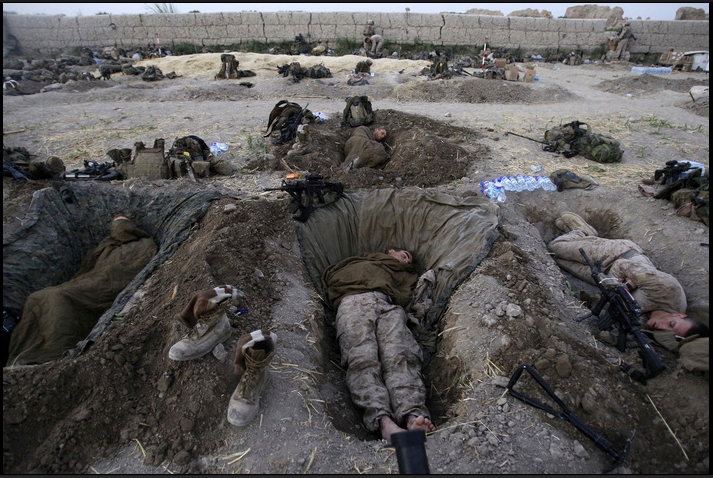 Take a look at all of Guttenfelder's work.  If a picture is worth a thousand words, Guttenfelder has given us quite an essay.