BY Herschel Smith

13 years, 11 months ago
From Time's Adam Ferguson.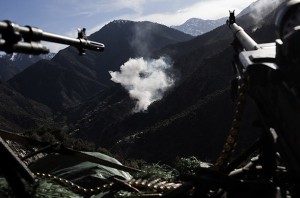 The enemy routinely fires on the soldier's positions from perches in the gorge. No one knows what — or who — lies at the end of the 6-mile-long valley because no one has been able to make it that far. In this photo, smoke rises from a mortar fired by American troops.
"No one has been able to make it that far."  Too few troops, says The Captain's Journal.  Korengal Valley is there as the prize for successful counterinsurgency with enough troops to take and hold the terrain, win the population and enforce authority.
A different view of the valley.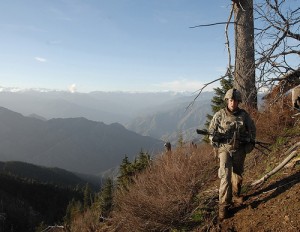 Spc. Andrew Harvey, a 1st Infantry Soldier, patrols along steep cliffs of the Korengal Valley's surrounding mountains during Operation Viper Shake, Afghanistan, April 21, 2009.