BY Herschel Smith

2 days, 17 hours ago
Actually, it includes not just 5.56mm but popular .223 ammunition as well.  The source is here.  Read it all to find out his test method.
Here are the results.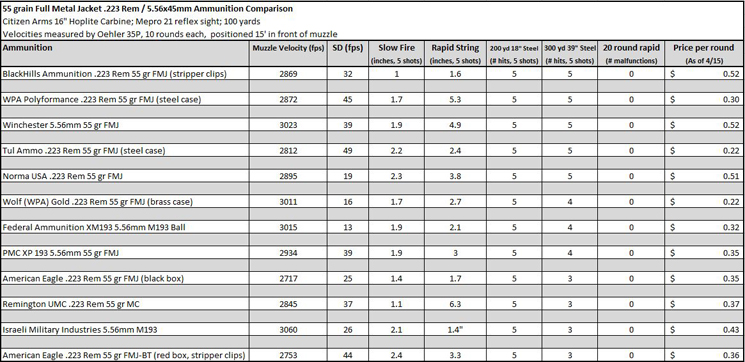 In my opinion this isn't a complete test.  I would have liked to see PMC ammo tested as well, but he couldn't include everything.  I'm not interested in steel case ammunition.  Also, I'd like to see some heavier loads tested (62 gr., 77 gr., etc.).  This should be an ongoing series of articles and I found it useful.