BY Herschel Smith

4 months ago
Remus notes something he calls astonishing.
I've seen a lot of pistol shootings, much more than US police would ever see, and much more than experienced by most medics deploying solely with US personnel. And yet, I have zero, not one single experience, where a single gunshot wound from a 9X19 NATO round killed someone prior to them being able to return fire or flee. This includes people shot in the chest, back, back of the head (one hit behind the left ear) the neck and the face. None…

Unfortunately, the same goes for the 5.56 NATO round. I have yet to witness a single shot quick kill with this round… On the flip side, having a patient who was shot by a 7.62X51 NATO or larger round was a rarity. Dead people aren't patients, they are a supply issue.
That isn't so much astonishing as it is just bizarre to me.  First of all, I dislike it when someone begins their post with bona fides.  The data is the data, the analysis is the analysis, regardless of your bona fides.
But then the claim makes no sense.  My youngest son had absolutely no complaints about his weaponry when he deployed to Iraq, not did he when he came home.  He was quite pleased with the lethality of the 5.56mm round in CQB and urban combat (MOUT).  He used both his SAW and an M4, and actually both during room clearing operations.
Then there is the issue of what we know about the lethality of the round even at distance.  Everyone recalls the video that made Travis Haley famous, and it's worth watching again just to demonstrate that in the hands of a competent individual, the round can be lethal out to 600 yards or beyond.
Then there is this picture of an insurgent who was shot with a 5.56m round in Afghanistan at 200 meters.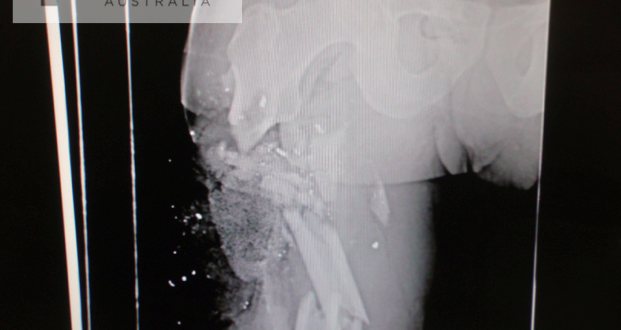 You think he was able to mount a counterattack?
One final video demonstrates what the 5.56mm round is capable of in the hands of a qualified marksman.