BY Herschel Smith

4 years, 8 months ago
Tunnels are dark and often wet, hot, and humid. They can contain tight spaces, low overhead clearances, and present a range of explosive and toxic environmental challenges. All of these impediments are enhanced by poor visibility, darkness, impeded sight lines, and amplified noise (echoes) facilitating sensory decrements that inhibit maneuver, engagement, and situational awareness. Tunnels also degrade intelligence, surveillance, and reconnaissance complicating tactical and operational decision-making. In addition to tactical challenges found in all confined space operations, illicit taps bring an additional explosion hazard both within the tunnel and in proximate inhabited spaces.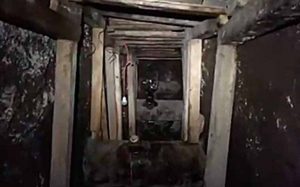 It reminds me of the tunnel in Sicario, except not as well-constructed.
I think I've said this before, but this poses not just a tactical challenge to anyone, regardless of persuasion, but a challenge to life as well.
This is a confined space.  It has the following hazards (not an all-inclusive list): civil engineering (collapse of roofing or siding), access to breathable oxygen, lighting, noise, concentration of various bacteriological hazards (such as legionella), temperature, humidity, submergence during rain from flash flooding, concentration of explosive gases, concentration of explosive dusts, etc., etc.
Stay out of confined spaces.  They mean death to you.  I think I've mentioned it before, but I don't go spelunking.