BY Herschel Smith

7 years, 10 months ago
One of our Marine Chaplains.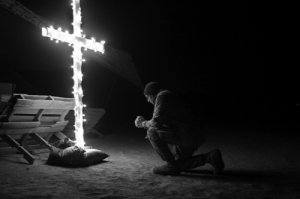 Lt. Cmdr. James L. Johnson, chaplain, 1st Light Armored Reconnaissance Battalion, kneels before a lighted cross before an evening prayer service in Sahl Sinjar, Iraq. Johnson said his job as chaplain is to assist the Marines and be a counsel for them wherever they go.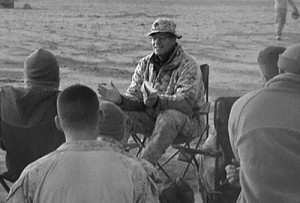 Johnson delivers a service to Marines of Company C, 1st LAR Bn. in the field in an area south of Mosul, Iraq. Johnson said he is impressed by how the battalion's Marines bring all their skills together to do many different types of jobs in order to get their mission accomplished.