BY Herschel Smith

5 months, 2 weeks ago
Shooting Illustrated has a good review of the Ruger AR 556 in 450 Bushmaster.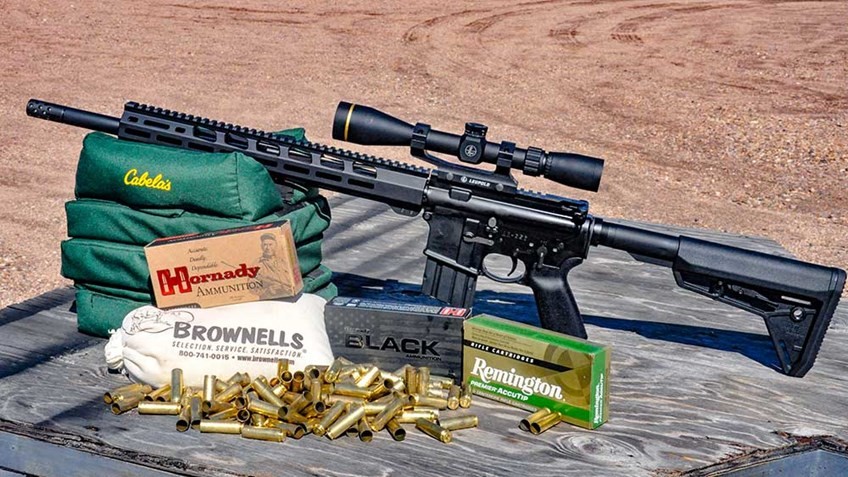 I do find this quite an interesting cartridge.  It's also informative that Leupold came out with a scope specifically designed for this cartridge, called the VX-Freedom 3-9x40mm Bushmaster.  It's also reasonably priced.
I'd like to know if any readers have a Ruger AR 556 (the make, form factor, materials and gunsmithing will all be about the same regardless of caliber, so any input is appreciated).
Mr. Guns and Gear thinks the make is nice but they should Melonite the barrel.