BY Herschel Smith

9 months, 4 weeks ago
A Gresham woman killed in a suspected cougar attack near Mount Hood suffered a broken neck and had more than a dozen puncture wounds to the nape of her neck, records released this week show.

Those injuries — as well as wounds on Diana Bober's hands — "appeared to be consistent with an animal attack," staff in the Clackamas County medical examiner's office determined, according to a state police report.

The 5-page report doesn't list an official cause of death for Bober, 55, and it's unclear why it's missing. Her death is the state's first confirmed fatal wild cougar attack.

Wildlife officials later shot and killed a female cougar they believe mauled Bober, based on all available evidence.

The new details emerged in Oregon State Police documents obtained by The Oregonian/OregonLive through a public records request.

Searchers found Bober, an avid outdoorswoman, on Sept. 10 in the Mount Hood National Forest, three days after out-of-state relatives reported her missing. They said they hadn't heard from her since Aug. 29.

Her body was discovered about 300 feet off the Hunchback Trail and down a steep incline, the state police report shows. The area was about a mile from the Zigzag Ranger Station, where searchers first found Bober's car.

State officials said her wounds indicated a wild cougar was responsible.

A hunt for the mountain lion began almost immediately. Officials set up multiple cameras along the Hunchback Trail in the area where Bober was found.

Three days later, on Sept. 14, a trail camera captured an image of a large cougar, state police records show.

"This appears to be a big cat," Sgt. Todd Hoodenpyl wrote to Capt. Jeff Samuels and Trooper Casey Codding at 9:51 a.m. that day.

About six hours later, search dogs treed the cougar off the Hunchback Trail and it was shot and killed, according to state police.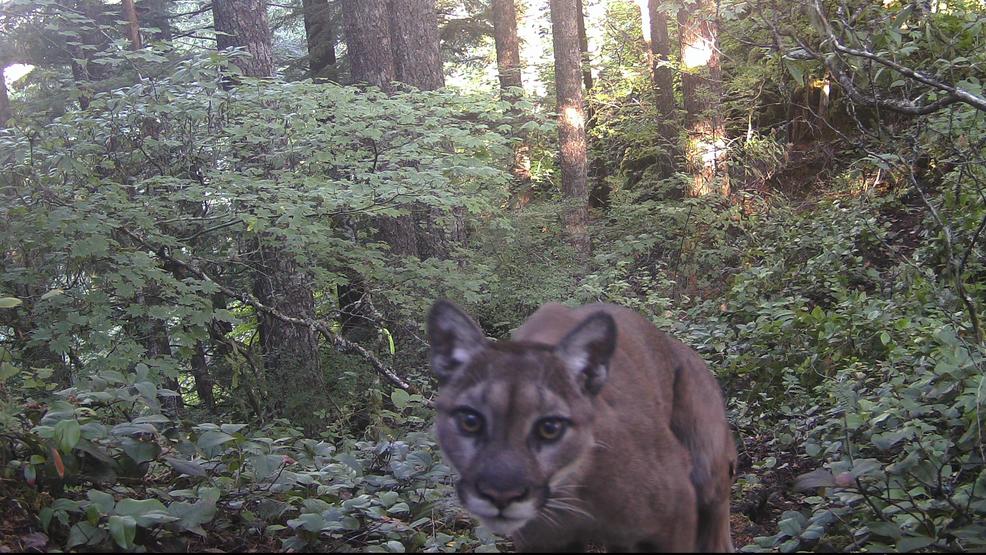 They're not warm and cuddly and friendly.  If you backpack or hike or mountain bike like I do, going solo is a risk.  I usually take partners, but sometimes don't.  If you don't, watch your six.
Always carry weapons and be prepared to use them with quick-access gear.  And a dog can alert you to things you won't hear or see.