BY Herschel Smith

1 year ago
Shooting Illustrated normally does fairly well with their articles.  This time they bombed.  In The Right Way To Shoot An AR-15, there is this picture.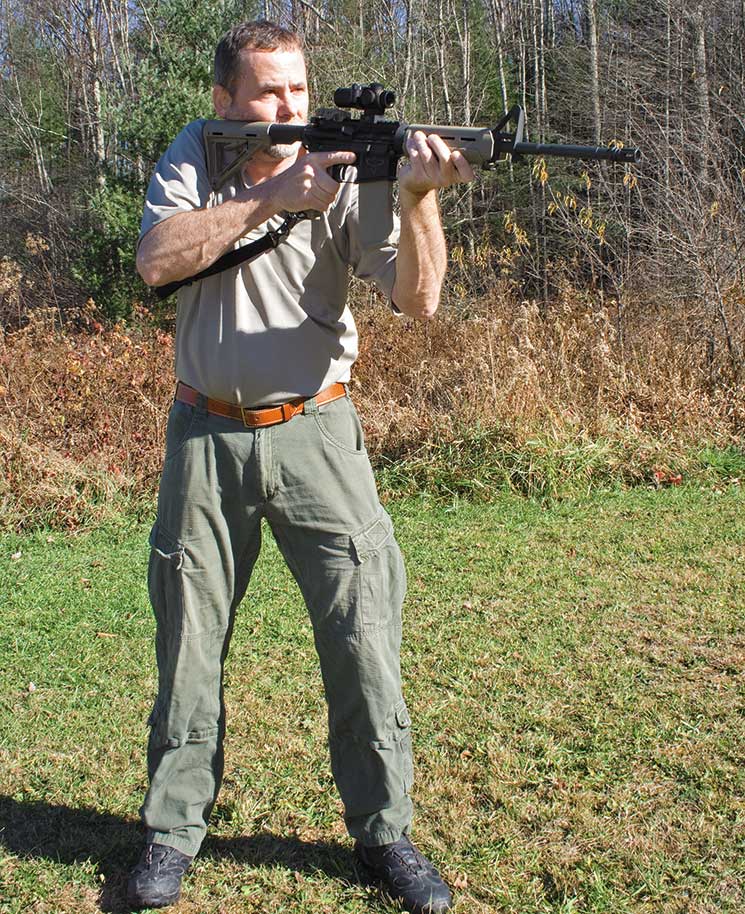 He's standing with a modified Weaver stance, much like he's hunting deer with a bolt action rifle.  That's okay for hunting deer with a bolt action rifle, but it's not okay when so large a solid angle has been rendered unmonitored and inaccessible by you.
That area is threat-sensitive in an assault, and that's one reason why Marines are taught to shoot with the "plates-forward aggressive" stance.  We discussed it in John Lovell On Mounting The Carbine.  John also gives some practical advice on how to counter shoulder exhaustion when using the "thumb-over-bore" grip, otherwise called "C-Clamp" grip.