BY Herschel Smith

2 months, 3 weeks ago
"I don't think we need military-style weapons in our society. I definitely don't need them in my job," he says. "It's like driving around in a Ferrari, you don't need it."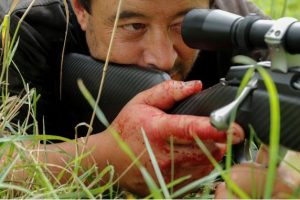 Yea, you'd better check that nice bolt action long gun you're sporting, boy.  For military snipers the world over, that's a military gun.  It's used differently than the AR-15 which is for CQB.  That's a stand-off weapon.
Sooner or later, the government won't allow you to have it.  Say, right about the time somebody sits in a tower or tall building or the bush somewhere and shoots enough humans to cause emotional outrage.
When you let the government go after other people because you aren't affected, not only is that selfish and cowardly, it's bad strategy.