BY Herschel Smith

8 months, 1 week ago
From American Rifleman.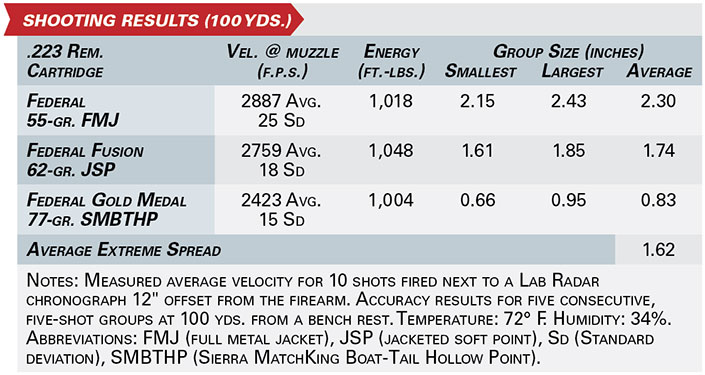 They were using a 16.125″ barrel.  Isn't it interesting that slowing the round down just a bit and making it a wee bit heavier reduced the spread by more than one inch?  Also, remember that published 5.56mm muzzle velocities in the range of 3100+ FPS are for a 22″ barrel, not a 14.5″, 16″, 18″ or even 20″ barrel.
I expect advocates of heavier 5.56mm rounds to make hay over this.
The barrel had a 1:8 twist (which is about optimum for a wide range of weights).  I would have expected a little better accuracy with the lighter rounds than 2.3″.  And yet, this is still good.  I'm also willing to bet that if they had used a better ammunition (like Hornady) for the lighter rounds, they would have gotten better accuracy.