BY Herschel Smith

7 months, 1 week ago
The AR-15 design limits the length of the cartridge, so the only way to increase the power level is by going bigger diameter. That's good, as heavy bullets at moderate velocity are well proven in the hunting fields.
In other words as I take it, the cartridge must be short-action.  So Shooting Illustrated covers three cartridges: The .50 Beowulf, the .450 Bushmaster and the .458 SOCOM.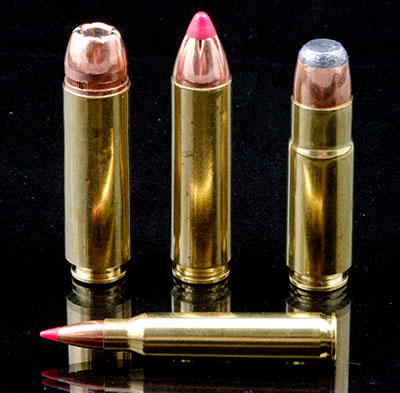 I see no need for this kind of cartridge unless there is a real need.  Another way of saying it is that this is no good for target shooting, plinking, fun, or mere range time.  If you need it, you need it for personal defense against very large predatory animals, and then you really need it.
We covered one such gun, the .450 Bushmaster Windham Weaponry AR pistol.  I also know that there are bolt action long guns that shoot this round.  Savage sells one.  I guess if I had to purchase a large bore AR or AR pistol I'd choose the .450 Bushmaster and make sure there was another gun in that caliber in my gun safe.